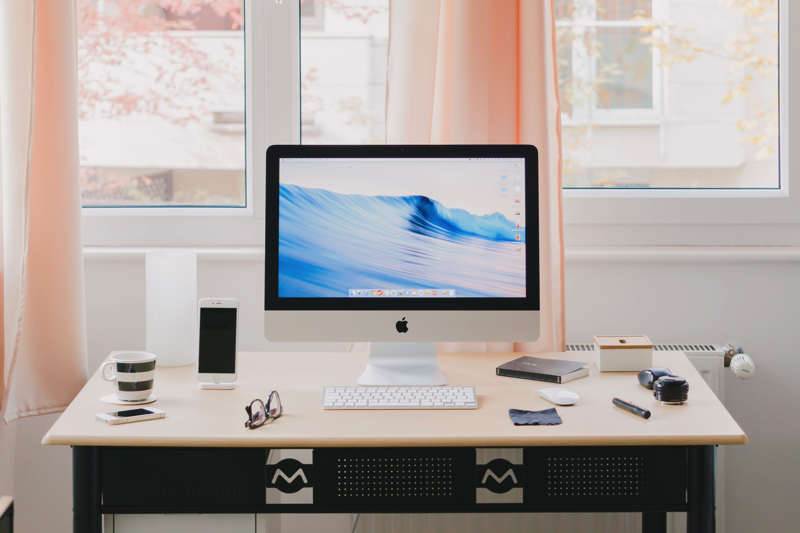 Whether you're a writer by trade or you write as a hobby, you're sure to have come across the following problem: you want to work on your novel, write content for your job, or even just send out a few e-mails. You're motivated and ready to work, but you just can't seem to get started. You're not alone! Every seasoned writer has experienced this frustration,but creating a productive writing environment for writerscan help immensely.
If you've been wondering how to create a productive writing environment to better achieve your goals, try the following tips:
Dedicate a space in your home just for writing
If you can manage it, you might like to create your own writing room or nook. When it comes to self-motivation, it's best to be consistent; you want your brain to register that when you walk into a room or space, it's time to work.If you're unable to dedicate a room just for writing, you can work in another room in your home. Again, consistency is key – when you need to write, use this room exclusively.
Tidy your writing area
Wherever you plan on writing should be free of clutter. As the saying goes, tidy room, tidy mind! It can be hard to feel motivated and calm when you're in a messy environment, so ensure you put things in their proper place; you'll feel much better for it. You might also like to decorate your space with objects that make you feel motivated or inspired, such as stationery or posters.
Find your focus, and make sure you're comfortable
Do whatever you need to do to put you in the right state of mind for writing. Perhaps you need to warm up by playing word games, or perhaps meditating helps you to feel focused and ready to work. Additionally, wherever you write should be comfortable; you might like to invest in a quality office chair or an ergonomic keyboard. Consider also the temperature in your room and set it to your liking before you begin, or install a set of window blinds so that you have total control over the amount of light coming into the room. Ensuring that you're comfortable will mean that you're less likely to have to break your focus to change something in your environment.
Stay away from distractions
For many writers, this will mean forgoing writing in the home entirely. With all of the entertainment you could ever require at your fingertips, plus the allure of the fridge or that seventh cup of coffee, it can be difficult to get anything done.Productivity can vary a lot by location, so if you're consistently distracted by your environment, you might need to move elsewhere to work.
If you're the type of person who can thrive in a noisy environment, try heading to your local café and allocating yourself a set amount of time to stay there. If you can't focus with the sounds of conversation around you, try a library. There's no single best place to write that will work for everyone; try a few different places,and you'll soon figure out where you're getting the most work done.
The internet, perhaps the biggest distraction of all, shouldn't be used during a writing session unless you need it for research. If this is the case, set yourself an amount of time to research and then refrain from using the internet while you write. Try installing an app on your browser that will disable internet access for a predetermined amount of time, or at the very least, disable your most distracting sites.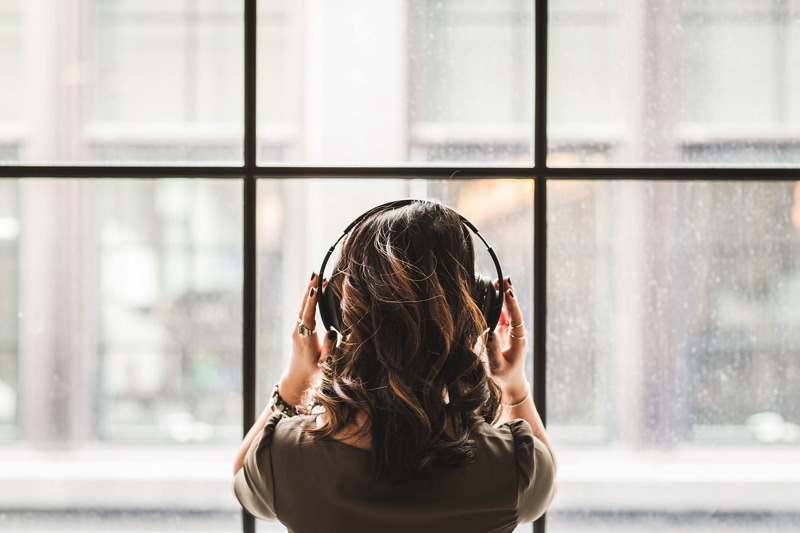 Listen to music or sounds that help you to focus
Create yourself a playlist chock-full of songs that will help you to concentrate, or have a look for a pre-existing one online. Perhaps you focus well while listening to house music, or maybe you're more of a classical music fan.What works well for one writer may not work at all for the next; the key is to figure out what helps you to personally focus, so sample a few genres of music while you write. In general, it's best to avoid music with lyrics, as your brain tends to actively listen to lyrics rather than registering them as background noise.
If music is too distracting for you, as it is for many writers, try listening to ambient sounds. There are plenty of resources on the web; you might like to listen to sounds that simulate being in a café, near the ocean, or inside while it's raining heavily.Just be careful you don't let yourself relax too much and fall asleep!
The best conditions for writing will vary between writers, but following the above tips will help you to discover what your ideal conditions are. Now that you have an idea of what will help you be as productive as possible,get working on creating the best atmosphere for writing that you possibly can!
Image Credits:
Work Space by Noebert Levajsics via Unsplash.com under License
Comfort by Nathan Riley via Unsplash.com under License
Focus by Bonnie Kittle via Unsplash.com under License
Woman listening to music by "Photo by Gavin Whitner"
Author's Bio:
Johanna Cider is a freelance writer from Auckland, New Zealand. She is passionate about sharing her knowledge and experiences with others through her writing. You can check more of her articles in her Tumblr.