Get organised
& find your flow
Team productivity & wellbeinG Programme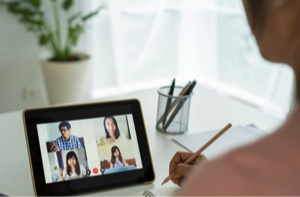 create the habit of meditation course
free access to the  Habit Mastery academy
Hi, I'm Ciara,
I'm a life and leadership coach, author and speaker. I help busy people gain more control over their work and life so that they are clear about what they want to achieve and have a strategy to move forward and win.
If you are feeling overwhelmed, frustrated or stuck,  I can help you.

KBC
Deirdre Collier
Head of CRE and Large Exposures
Thank you for a really excellent coaching session, it was by far the best coaching I have ever received. I appreciate your very valuable guidance and your support in helping me prioritise my goals and devising a plan to become a better leader


The National Lottery Ireland
Pat Moynihan
CTO
Ciara equipped me with a system that helps me approach my work in a more efficient manner, keeping me more organised with more time for the important things in life.


DMS Governance
Jason Poonoosamy
Managing Director
"Ciara helped me to navigate my progression in Leadership, she facilitated clarity and focus to enable me to reach my goals"

BDO
Helen Hamilton
Senior Manager
Honestly a life changing experience for me, I cannot Thank Ciara enough for helping me look at things from a different perspective and giving me new skills which are now part of my daily routine.

Creating a morning routine has completely changed my life for the better. It has given me more confidence in my potential and strengthened my mindset and resolve.
If you want to evolve and grow you must learn how to embrace change