Rise Before Your Bull
And Other Habits of Successful People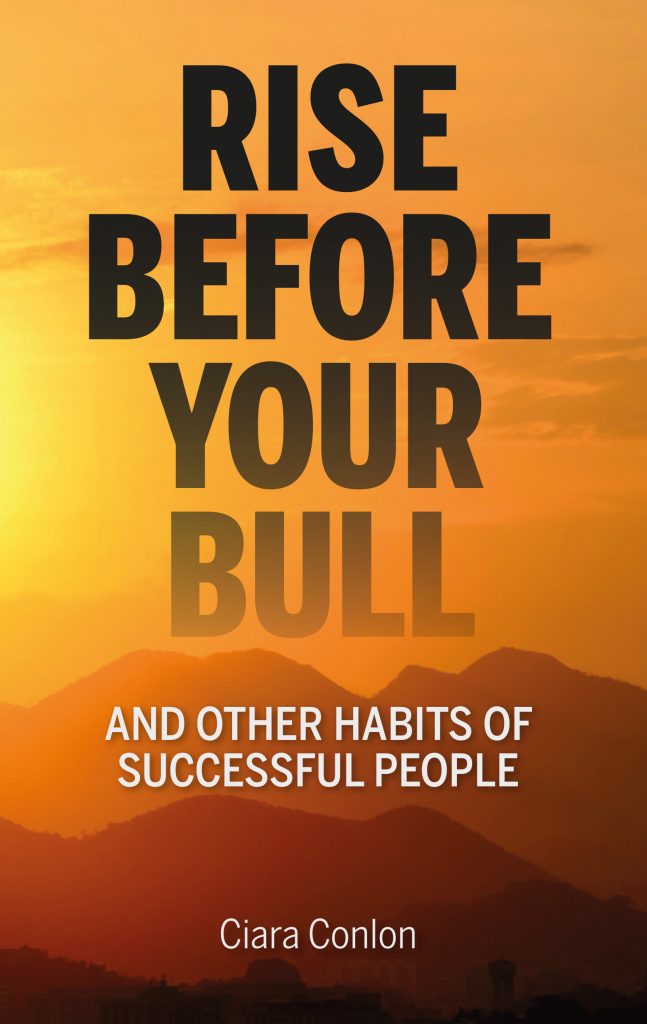 Imagine reaching your goals with ease, mastering the habits of high performers and feeling good and energised each day.
In her third book, Leadership and Productivity Coach, Ciara Conlon will give you a simple methodology for taking control of your negative habits and help you create positive lasting habits that will help you get your goals.
This book will show you how to
Take control of the negative voice that sabotages your success
Be clear about what you really want and what merits your attention
Break down the component parts of habit to help you create positive lasting habits
Take action more frequently to get everything you want out of life
Become a high performer and reach your goals with ease
When you start to focus on the small daily actions, you will start to create momentum for change and before long you will have designed a life you love.
ORDER ONLINE NOW AND RECEIVE A FREE WORKBOOK & COPY OF THE HABIT CANVAS WITH YOUR BOOK
€15 plus €3 Postage