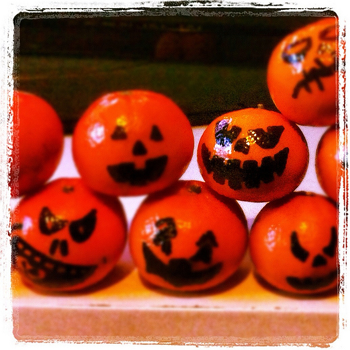 We all have different ways of working, some of our habits are good, some not so good.
But do you know which ones are which? Which habits help you become more productive and which habits just trick us into thinking we are being productive?
Here are a couple of the Productivity Tricks
Trick 1: Email Flags
Email Flags are one of my pet hates. You flag an email because it's important and you need to do something with it. It sits in your To Do list un-prioritised, un-categorised and unplanned. The flag just says heh I'm here, don't forget to come back to me. It doesn't tell you how long the task is going to take or how important it is.
What to do instead
Use your calendar and a categorised task list. Schedule large tasks in your calendar. Anything that takes more than 15 minutes should be planned into your day. For the smaller tasks or the project based work these can be turned into tasks and categorised so that you batch work into either context; where you are and how you feel. For example @lowenergy @coffeeshop or @doittoday or into areas of work or projects. @ProjectA @Marketing @Blog.
If your tasks are categorised you won't be stressing over having to do them when you are not working on that area of work.
Trick 2: Reminders
You know those dreaded messages that jump up on your screen reminding you of all the sh*t you still have to do. Do you feel good when you see it? Do you interrupt what you are working on to get it done? I hope not. Reminders are a focus killer and time suck (hallowen pun intended!)
Distracting you from the job at hand to tell you that you have so much still to do.
What to do instead?
Back to the calendar, plan the work to be done. Put reminders of phone calls or small high priority tasks in your calendar as an all day event. In Outlook they will appear at the area at the top of your calendar. Otherwise put your tasks into your task list and check your lists daily to ensure everything gets done.
Trick 3: Filing email for Reference
Now I'm not saying you can't keep any emails for reference. Depending on your job role and your industry, you may need to hold onto records of all conversations with clients but there is a limit. There is no need to keep emails that say thanks or emails from Ryanair. Believe me I've seen it. There are some filing happy people out there. Nothing is deleted. The other waste of time is filing all your emails neatly into folders for each client, supplier, friend or foe. The amount of time wasted looking for the right folder is not saved when searching for the email in the future.
What to do instead?
Create one Reference folder and dump it all in there. If you keep large amounts of email you may want to separate it into years and then archive each year. The search facility is strong enough to allow you to search by person, date, subject and whether it has an attachment or not. If it's there you will find it.
So are you wondering what the treat is?
The first person to tweet me @ciaraconlon #productivitytreat will receive a free half hour skype coaching call.
Happy Halloween